Get a School Website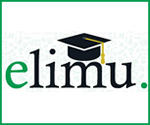 "I challenge all secondary schools to ensure they have functional websites to enhance public access to information" - Dr. Fred Matiang'i, Cabinet Secretary - Ministry of Education, Science and Technology (read more here...)
Elimu School Websites are education based and are extremely easy-to-manage. They are made with the Kenyan school in mind. From the onset, the websites are managed by staff and members of the school. Please have a look at some of them here.
The websites also integrate with our Exam Grading System to give generate report forms for parents securely online and the Elimu Financial System for all financial management.
Elimu websites use our Bulk SMS System that is used to communicate with parents easily, fast and affordably.
Today, we have built websites for over 436 schools countrywide and continue to grow. The websites are used to disseminate information about the school, report on its development projects, make announcements and provide improtant information such as fees account numbers.
The school websites may also be used to post holiday assignments, class mark lists, admission letters for students and selection lists. There is much more that the websites can do and these will be covered during our 1-day website management training.
Ministry of Education Approval: QAS/VETT/118 - Elimu Holdings Limited
For more information or to order a website for your school, please click here or call us on 0719 445 445.
Some of the schools in our network of 700 include:
Mangu High School - www.manguhigh.sc.ke Kithirune Girls High School - www.kithirunegirls.sc.ke …
read more
Nelson Murindi(left) - President, Rotary Karatina, Daniel Mwago(middle) - Rotarian (Karatina) and Elimu Shareholder with Elimu CEO Davis …
read more