Elimu Library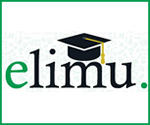 This is a one-stop shop store for various academic material. The material includes editable Schemes
of Work, exams and past-papers, quizzes and syllabi. These are developed by Kenyan teachers for
the Kenyan market.
The Elimu Library has introduced various 8-4-4 and IGCSE course books for download. These make the library an essential tool for teachers, parents and students to get relevant books without physical distance barriers and at an affordable price.

The Elimu Library may be accessed from library.elimu.co.ke or from any Elimu School Website via the link Library
Some of the schools in our network of 700 include:
Mangu High School - www.manguhigh.sc.ke Kithirune Girls High School - www.kithirunegirls.sc.ke …
read more
Digital Learning Shaping Education in Kenya.
Recent strides have been made over the years concerning technology in education. One such initiative is …
read more