Elimu Library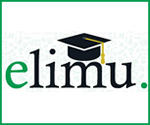 This is a one-stop shop store for various academic material. The material includes editable Schemes
of Work, exams and past-papers, quizzes and syllabi. These are developed by Kenyan teachers for
the Kenyan market.
The Elimu Library has introduced various 8-4-4 and IGCSE course books for download. These make the library an essential tool for teachers, parents and students to get relevant books without physical distance barriers and at an affordable price.

The Elimu Library may be accessed from library.elimu.co.ke or from any Elimu School Website via the link Library
This is the list of Elimu school websites as developed and maintained by the year 2018:
…
read more
Elimu School Websites Help in Goverment Initiative.
Speaking at the recently concluded KESSHA conference 2018 the Deputy President William …
read more