Bulk SMS
Elimu Bulk SMS Service

Elimu provides a one-text-to-many service called Elimu Bulk SMS. Our service is tailor made for
schools to easily communicate with parents, P.T.A members, BoG members, teachers and members of non-teaching staff and the general public. The system uses simple copy and paste techniques to send a single message to hundreds of numbers in just a few minutes.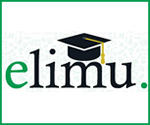 Elimu Bulk SMS also has the capability to process all individual fees balances for each parent and send the same as an SMS to all parents at once. This could be as a reminder or a message with instructions on how to pay and when to pay. The system can also send individualized report forms to all parents at the end of each exam via SMS. This plays a great role in ensuring that parents have accurate information about the performance of their children in a timely manner.
To access please go to sms.elimu.co.ke or from any Elimu school website via the 'Bulk SMS' link.
Some of the schools in our network of 700 include:
Mangu High School - www.manguhigh.sc.ke Kithirune Girls High School - www.kithirunegirls.sc.ke …
read more
The 2019 edition exhibition of TVET skills, career and training opportunities took place at the Kenyatta International Convention Centre from 8th to …
read more