" Education is the most powerful weapon which you can use to change the world. "
The platform aims to provide knowledge on post-secondary education suitable for students; teachers and parents who play a significant role in career choice. Upon secondary school completion research shows that very few students have basic but critical information of the starting point of career planning and choice.The series uniquely appears on over 700 school websites across the country with unprecedented traffic of 1.4 million people, 240,000 backlinks and 2.1 million page views.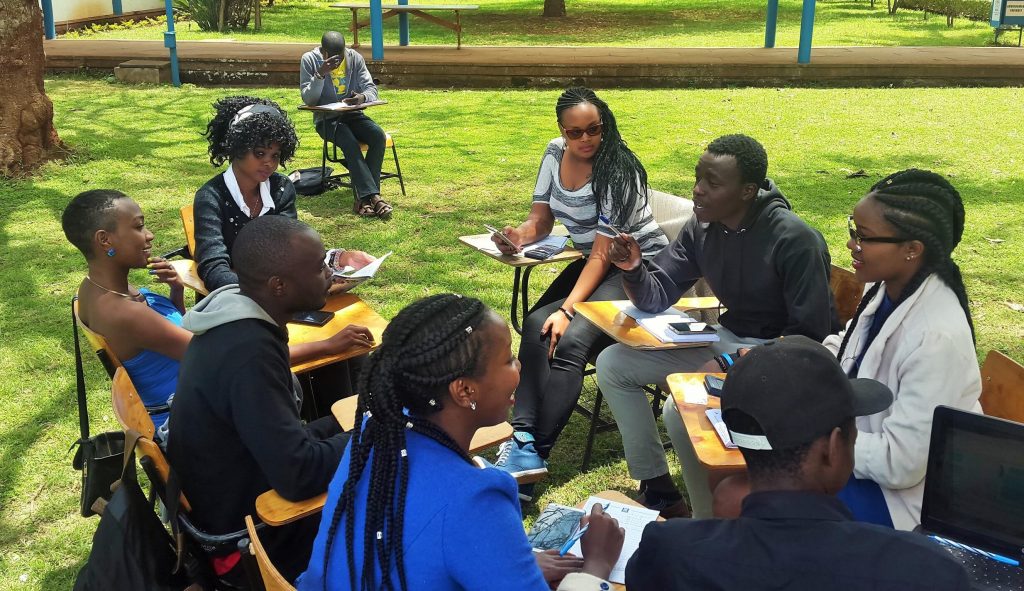 The platform engages students through their clubs and movements, sports and students activities. Students are given a voice to express themselves and showcase their talents and skills through articles in sports and different student activities.
The exchange encourages healthy online competition among Elimu schools students thereby allowing them to extend themselves, to exploit capabilities and maximize their true potential by showcasing their content in over 700 school websites. This has, in turn, paved  the way for students to come forward with better ideas and highlight their skills.
Elimu believes that engaging the students increases their attention and focus, motivates them to practice high-level critical thinking skills and promotes meaningful learning experiences shaping them as leaders of today and tomorrow.
This platform explores and inspires with astounding stories from the education world relevant to students, teachers, parents, and the general public. With a focus on education, we fashion our content to connect with our audience primarily and are committed to generating and creating content that informs, educates and entertains our consumers.
As an authoritative and independent education news platform, we employ a sophisticated, aggressive and unique style of coverage; we criticize, investigate, get expert opinions and ask the hard questions on matters education.
Elimu Library is your one-stop shop for educational teaching and learning resources. The content on the website is updated and helps pupils and teacher needs in classroom.
We develop school websites, academic and financial management systems for schools around the country.
We provide institutions with a channel of communication through bulk SMS to improve communication to stakeholders.